[News séries TV] The Flash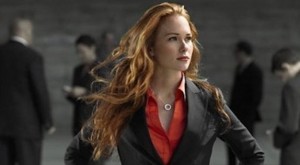 The Flash a casté Kelly Frye dans le rôle de Bette Sans Souci, alias Plastique.
Bette est une experte en explosifs qui, à la suite d'une explosion nucléaire des S.T.A.R. Labs, va être capable de rendre explosif tout ce qu'elle touche. Poursuivie par le gouvernement, qui souhaite faire d'elle une arme, Bette va trouver un allié en Flash .
Les téléspectateurs feront la connaissance de Kelly Frye dès le cinquième épisode.