Game of Thrones : la saison 5 reportée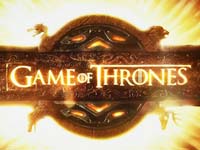 Les fans de la série Game of Thrones vont etre déçus et vont devoir patienter . Alors que la saison 5 était programmée pour le 12 avril, le retour de Game of Thrones se fera un peu plus tard.
Quoi ? Comment ? Mais pourquoi ? C est un poisson d'avril ? Et bien non explications :
Il s'agirait d'un désaccord entre D.B. Weiss, David Benioff et George R. R. Martin quant à la suite de la série et les différentes évolutions des personnages. Les premiers épisodes de la saison 5 vont donc être remaniés pour coller un peu plus aux livres.
La saison 5 est désormais programmée pour le 7 octobre 2015.